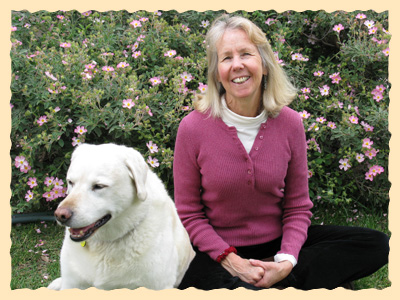 Emilie Lehman, RVT
Emilie has been a part of Foothill Pet Hospital (FPH) since Dr. Rittenberg (Dr. Ritt) acquired the practice in 1997. She graduated from an accredited veterinary technician school, and then passed The California State Board Exams to become a Registered Veterinary Technician (RVT).
Emilie is FPH's head technician and is involved in all facets of our hospital's functioning. Her roles include all aspects of veterinary medicine as well as office manager duties and functions.
As our lead technician, Emilie is integral in all of our surgical and medical procedures. This means she supervises all our other technical staff. Also, she is our director and coordinator of all inpatient and outpatient procedures. Her key roles include the following: Obtaining laboratory samples for diagnostic testing; Obtaining diagnostic radiographs; Performing dental procedures; Administrating and monitoring anesthesia; Caring for hospitalized patients; and, triaging critical patients.
Emile is also involved in the hiring and training of new employees. She coordinates and trains the staff in all areas of veterinary care and client communication. Emilie particularly enjoys working with pre-vet students. She loves teaching them the various aspects of the profession, and helping them to determine if veterinary medicine is the right niche for their future. Furthermore, she likes to make sure they are prepared for the rigorous demands of the veterinary profession.
Recently, Emilie joined The California Veterinary Medical Reserve Corp (CAVMRC) as a volunteer to assist national and state organizations in the event of an emergency or disaster. As stated in their mission statement: "The California Veterinary Medical Reserve Corp preserves animal well-being and protects the public health and welfare by providing emergency veterinary medical care and expertise in all phases of disaster preparedness and response."
While Emilie hopes there are no disasters in which her services would be needed, in the event there is one, she will be ready to lend her valuable training and caring.
Emilie is married, has two adult children, and two adorable grandchildren. When she is not at FPH, Emilie enjoys visiting her children, gardening, hiking, biking, and exploring the outdoors.
Emilie is a true Labrador retriever devotee. While it has been extremely hard since she lost her beloved Labrador Ginger to a severe and progressive illness, she now feels ready to find another friend. While no one can replace her Ginger, she hopes she can adopt another truly amazing Labrador in the near future. So, we will keep you posted.