Emma Trumbull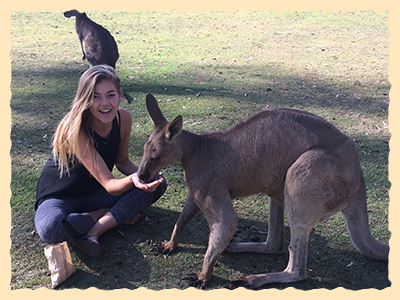 Emma grew up in Santa Barbara, and is currently attending UC Santa Barbara (UCSB). Once she achieves her degree in Biological Sciences, Emma hopes to go on to veterinary school, and pursue a career in veterinary medicine.

Emma joined our Foothill Pet Hospital (FPH) staff in October 2017. She loves working with small animals, especially cats and dogs, but is excited with the opportunities to learn about other pet species we examine and treat at FPH too.

Emma is a wonderful addition to our FPH family. Once you meet her, it is readily apparent that she is a warm, gentle, supportive and caring person. Pets seem to sense this too, and are much calmer in her presence.

All our staff is supportive and team-oriented. Emma will learn and get hands-on experience with the roles and functions of a veterinary assistant. While this will help her in her future endeavors, her proficiency will continue to assist FPH in providing the best in patient care and service.

As with all our staff at FPH, Emma assists with numerous and multifold functions with patient care and comfort being paramount. Some of her main duties include assisting Dr. Rittenberg with exams and patient procedures; assisting Emilie and the other staff with treatments and procedures; assisting with anesthesia and surgeries; taking x-rays; performing in-hospital laboratory tests; filling prescriptions; assisting clients upon checking in and out; answering phones; assisting clients with their pets, questions and concerns; front office duties; and maintaining hospital cleanliness.

When Emma is not in classes and studying with her sorority sisters at UCSB, she enjoys participating in various philanthropies such as CASA and the Leukemia and Lymphoma Society. And, loves various outdoor activities. These outside endeavors include running half marathons, working out, surfing, and hiking. She especially relished her abroad program in Australia where she got to go skydiving, and snorkel on the Great Barrier Reef.

For pets, Emma grew up with a rat (Whiskers), a hamster (Fluffy), and a rabbit (Casey). Once she gets to live on her own, Emma plans to get an Australian Shepherd. Having a dog has been a dream of hers for as long as she can remember. But, she will have to wait a little bit longer. Unfortunately, she says while growing up, her parents did not want to have a dog. So, once she gets her pal, she will have the companion and running buddy she has always wanted.