Marta Mazess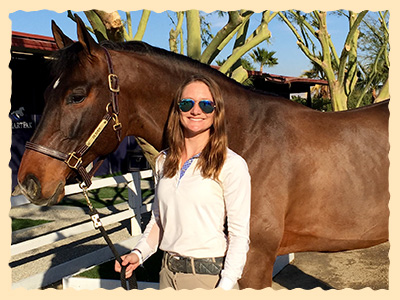 Marta joined our Foothill Pet Hospital (FPH) staff as a veterinary assistant in October 2015. Marta originally hails from Madison, Wisconsin. She moved to our beautiful Santa Barbara area with her family in 2004. She graduated from UC Santa Barbara with an Environmental Studies degree in June 2014.
Marta is very excited to join our FPH staff. She has a passion for animals, and plans to learn as much as possible about small animal and exotic veterinary medicine at FPH. Her goal is to maximize that interest by learning and training to become a Registered Veterinary Technician (RVT).
All our staff enjoys working with Marta. She is energetic, dedicated, enthusiastic, inquisitive, supportive, dependable, quick learning, hard working, and quick to jump in and help with all that we do at FPH. Most importantly, the pets (patients) bond with her very quickly too.
Marta is an avid learner. She listens to instructions and directions very attentively. She is quickly able to grasp what is needed and then apply that knowledge to perform her tasks and functions in a timely and diligent manner. This understanding of what is needed, and her immediate ability to contribute and follow through with the subsequent task at hand, makes us feel Marta will be an excellent veterinary technician.
Some of the many tasks and functions Marta performs and will have learned include both technician duties and front office duties. All of these areas of hospital duties encompass the roles a RVT must learn and be proficient. And, Marta seems to pick-up on all of them very readily.
Some of these duties include the following: Assisting Dr. Rittenberg (Dr. Ritt) with exams and patient procedures; assisting Emilie and the other staff with treatments and procedures; learning from Emilie with respect to RVT's regular and specific functions; prepping and assisting with anesthesia and surgery cases; taking x-rays; running in-hospital lab tests; performing and assisting with patient treatments and care; filling prescriptions; answering phones; assisting clients with questions about their pet's care; and maintaining hospital cleanliness. One other huge "job" of Marta's (as with all staff) is to play fetch and tug-o-war with Dr. Ritt's Bruin (a.k.a. Bru).
In her free time, Marta's major interest is with horses. She is an avid equestrian. Marta has been riding horses since she was five years old. And, she has been heavily involved with showing horses. At present, she competes in hunter and jumper classifications.
Some of Marta's other interests include hiking, kayaking, and beach walks with her handsome Australian Shepherd Merlin. Besides Merlin, Marta has a sweet Bearded Dragon named Thea, and three horses named Linus, Oliver, and Zena.